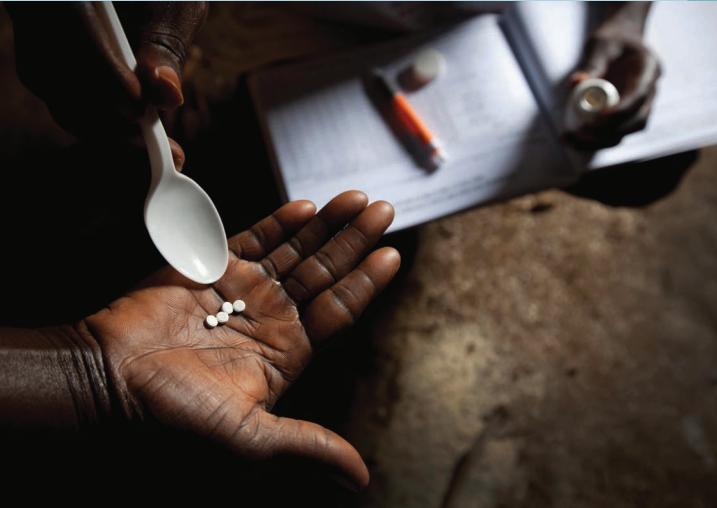 1st Progress Report of the London Declaration
2012 was a historic year in the fight against neglected tropical diseases (NTDs) as the global health community came together to chart a new course toward a world free of many of these devastating ailments. On January 30, an unprecedented group of partners in the NTD community committed to the control or elimination of 10 NTDs in line with targets set by the World Health Organization (WHO). This commitment was captured in the landmark London Declaration on Neglected Tropical Diseases.
Over the past year, there has been exciting progress:
Pharmaceutical partners supplied 1.12 billion treatments meeting the increased requests from endemic countries.
Donors committed funds to support integrated NTD programs, scale up and expand existing programs, increase resources available for mapping, improve program strategies through research, and develop new tools.
More than 40 endemic countries developed multi-year integrated NTD plans, and Nigeria, Brazil, Cameroon, Honduras and Burundi launched their plans.
Oman became the first previously endemic country to verify the elimination of trachoma.
Partners developed a comprehensive London Declaration Scorecard, presented in this report and online, to promote accountability, transparency and evidence- based prioritization. This scorecard tracks the delivery of London Declaration commitments, highlights key milestones and targets, and helps identify priority action areas to ensure that 2020 goals are met.
With these new drug supplies and integrated NTD plans, programs are ready to scale up. Building on these promising beginnings, new partners and resources are urgently needed to be on track toward achieving the WHO goals. By redoubling our efforts, together we can empower communities to break the cycle of poverty and neglect by overcoming the burden of NTDs.