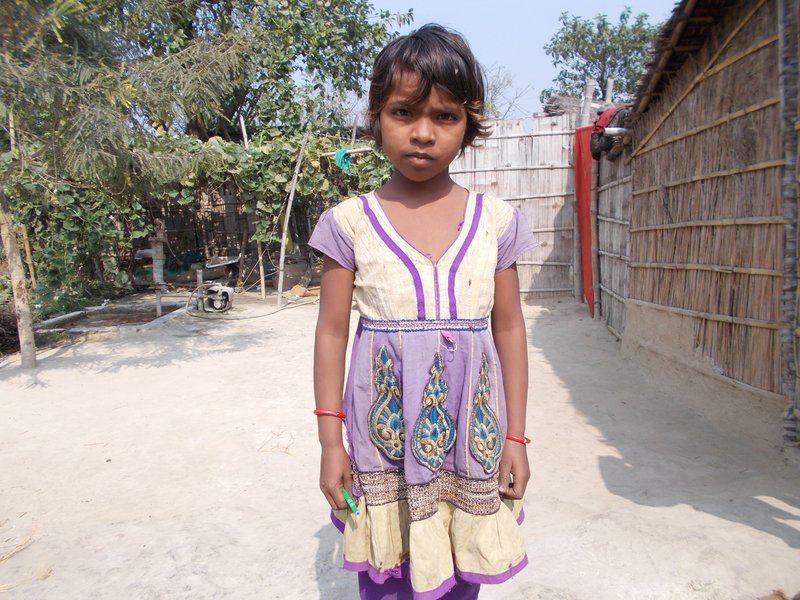 Eight-year-old orphan Sita Kumari had had a fever for over a month. She lived in Bihar State, India, with her aunt and her brother, who worked as a labourer. He made just enough money to meet the basic needs of the family.
However, he was struggling to cover the cost of the local doctors who had treated his little sister without success.
Sita's aunt then heard about a community screening programme for an illness spread by sandflies called kala-azar. Its scientific name is visceral leishmaniasis.
The disease is spread by the bite of an infected sandfly. It typically affects the poorest, most marginalized people, who often live in remote communities with limited access to health facilities. It is characterized by bouts of fever, weight loss, swelling of the spleen and liver, and anaemia. If left untreated, it is almost always fatal.
Sita's aunt told a facilitator at the community screening programme about her niece. The facilitator told the aunt about the free 1-day treatment available in government hospitals. The family took Sita to hospital where she was treated with a drug donated for free, AmBisome®.
As part of the government initiative, patients with kala-azar and their caregivers are compensated for any loss of wages during the illness and for additional expenses such as transport, food and any other medical fees.
A few days later, Sita's brother received a cheque for 6,600 Rupees (about US$ 90) as compensation for the treatment costs he had financed upfront. He also received a further 500 Rupees (US$7) on completion of her treatment.
The community screening and treatment programme, run by the Kala-azar Consortium (known as KalaCORE) is an initiative to reduce the health and economic impacts of the disease. It is funded by UK government aid.
The programme supports governments in East Africa in bringing the disease under control and governments in South Asia in taking the next step after control, which is eliminating it as a major public health problem.
Active case detection in areas with high caseloads of the disease is an essential component of the elimination strategy in India.
Sita made a full recovery. She now enjoys playing a local game called kit-kit with her friends and occasionally watches TV at her uncle's house. Her family are now aware of the symptoms of kala-azar and encourage others in the village to seek treatment at government clinics.
Sita encountered a number of barriers to being cured, from an incorrect diagnosis to the financial burden, which prevented her from receiving proper treatment right away.
Her story is not unique. In India, patients and families affected by the disease can become poorer due to the financial cost of the illness, which can have a big impact on household expenditure.
In Bihar State alone, over 70% of patients with kala-azar lose income due to the disease, and almost 80% have had to borrow money to meet the cost of treatment.
In Bangladesh, Ethiopia, India, Nepal, South Sudan and Sudan – the countries that have the highest burden of the disease globally – the KalaCORE programme is supporting improved access to prompt diagnosis and effective treatment.
The programme trains health workers and ensures that health centres are equipped with the appropriate drugs and testing kits. Hard-to-reach communities are provided with information and education to encourage health-seeking behaviour.
KalaCORE is also strengthening national surveillance systems and control of the sandflies, which carry the parasites.