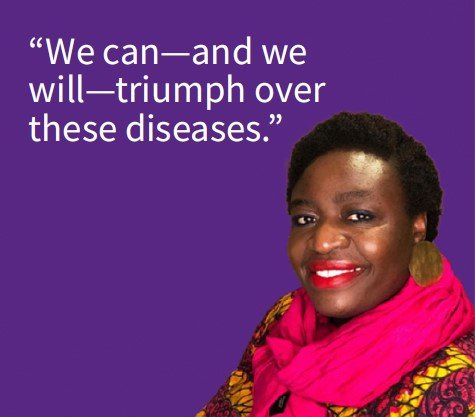 An update to Uniting to Combat NTDs' 2020-2030 strategic plan
Our Executive Director Thoko Elphick-Pooley outlines how and why we're intensifying our efforts in resource mobilisation as we launch an update to our ten-year strategy.
Over the past two decades, remarkable achievements have been made in the fight against neglected tropical diseases (NTDs). As of September 2023, 50 countries have now been validated by the World Health Organization (WHO) for having eliminated at least one NTD, which is a testament to the power of collective action. The global context, however, continues to pose significant challenges.
Global events such as the ongoing COVID-19 crisis, the resulting financial and cost of living crises, cuts to Official Development Assistance (ODA), and the enduring conflicts around the world, including Russia and Ukraine, have disrupted the provision of NTD services and led to reductions in available funding for NTDs and other essential health services. These challenges not only jeopardize the well-being of the 1.65 billion people worldwide requiring treatment and care for NTDs but also put in peril achieving the targets set out in the WHO NTD road map and Sustainable Development Goal (SDG) 3.3. It has become evident that we need innovative and novel approaches to resource mobilisation, with a central focus on supporting endemic countries to lead the way.
In 2020, Uniting's Board approved a visionary ten-year strategy aligned with the WHO NTD road map and SDG targets for NTDs. In February 2023, the Board conducted a mid-term review of the strategy's continued relevance in light of the substantial global challenges that have emerged since its inception.
While the strategy's continued importance was reaffirmed, we recognized the imperative of intensifying our efforts in resource mobilisation to address persistent funding gaps, the absence of predictable, long-term funding for global NTD programmes, and significant changes to the global health architecture.
This important update to Uniting's ten-year strategy includes a deeper emphasis on addressing the critical funding needs that threaten global progress, shaped by insights from the NTDs Indaba held in January 2023. The updated strategy includes critical inputs from leaders and experts from endemic and donor countries, multilateral and philanthropic organizations, civil society, and industry partners. This strategy also draws from a comprehensive donor landscape analysis conducted by the secretariat, combined with valuable insights shared by our Board and partners.
This strategy document outlines our unwavering commitment to mobilise international and national resources for NTDs, focusing on a range of critical areas. We will prioritize funders with the most potential and set specific resource mobilisation targets for the next five years. Our efforts will engage various stakeholders, from donor governments and multilateral institutions to endemic countries and industry partners.
We have devised strategies to achieve these targets, ensuring that the necessary secretariat resources are allocated to the opportunities offering the most promise and, more importantly, laying out a clear timeline for delivering tangible results.
As we embark on this renewed journey, I want to emphasize that the heart of our strategy lies in our collective dedication and commitment to the 1.65 billion people who require treatment and care for NTDs and our shared vision of a world where these preventable diseases are no longer a threat to people's lives.
By leveraging our expertise, fostering collaboration, and championing resource mobilisation, we aim to overcome the funding challenges and propel our mission forward.
Together, we can continue the momentum of the last two decades and explore new partnerships to reach all who are still affected by NTDs. This moment is of profound significance in our fight against NTDs, and by standing united, we can—and we will—triumph over these diseases.
Thank you for your unwavering support and commitment to our shared mission.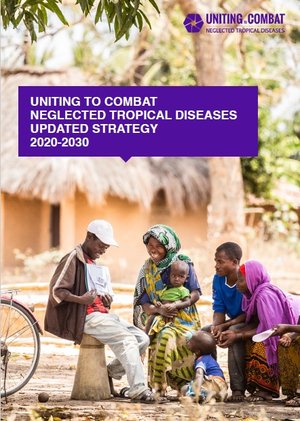 26 September 2023
Download the full strategy update