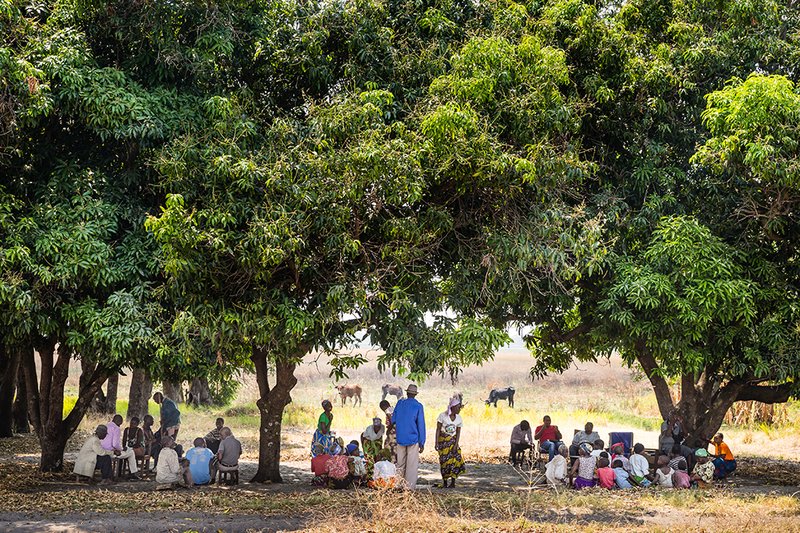 Following an international search, Uniting to Combat Neglected Tropical Diseases is excited to announce the inaugural Board that will lead the partnership from 2020 and beyond.
The Board is truly global, spanning five continents and bringing a wealth of expertise in global health, the private sector, philanthropy, multilateral and government relations. All are leaders in their respective fields and are united by their desire to see an end to the suffering caused by neglected tropical diseases (NTDs) – a group of preventable and treatable diseases that continue to trap over a billion people in poverty. The new Board members are:
Ellen Agler, CEO, The END Fund
Maïmouna Diop Ly, Chief Health and Social Protections Officer, African Development Bank
Silvia Gold, President, Mundo Sano Foundation
Mona Hammami, Senior Director, Abu Dhabi Crown Prince Court
Ilona Kickbusch, Professor, Graduate Institute of International and Development Studies, Geneva
Carl Manlan, Chief Operating Officer, Ecobank Foundation
Francisca Mutapi, Professor, University of Edinburgh
Katey Owen, Director of NTDs, The Bill & Melinda Gates Foundation
Peter Stevenson, previously Vice President, Pfizer
Rieko Suzuki Kitaoka, Chair, SDG Promise Japan
Wang Yu, Professor, Tsinghua University
Full profiles are available here. In meetings the Board will be joined by two observers from the World Health Organization (WHO) and the Uniting Secretariat host organisation, Sightsavers.
Thoko Elphick-Pooley, Director of the Uniting Secretariat said: "I am thrilled to welcome this new team to guide our work and strategic decisions. Their unique backgrounds and diverse experience will be invaluable as we embark on a new era for our partnership, and work to ensure to ensure that NTDs get the attention they deserve. I wish to take this opportunity to thank the Stakeholders Working Group that has served as the governing body for the partnership since 2012. The new board will be able to build on the successful work that has been completed to date".
More on our new governance arrangements
Uniting to Combat NTDs was established in 2012, following the London Declaration on NTDs, which galvanized global action to tackle ten debilitating, but preventable diseases in the WHO NTD roadmap. Over the years, the partnership has evolved to meet the needs of the NTD community. We have brought organizations together, celebrated achievements and pushed for further NTD action.
In 2020, WHO will be working with countries to launch new and ambitious targets for NTDs as the world works towards the 2030 Sustainable Development Goals. We know we will need to increase momentum in the fight against NTDs. In particular, the partnership is uniquely placed to bring together diverse stakeholders – including governments, donors, pharmaceutical companies, NGOs and research organisations – in order to:
Raise awareness of NTDs with the goal of influencing policy development and policy adoption to include and prioritize NTDs in global and domestic health agendas.
Advocate for maintained and increased donor and endemic country resource commitments for NTDs.
To help deliver on these goals, it was agreed that the structure of the partnership needed to evolve – to bring in more voices and enhance our impact, whilst at the same time improving our governance arrangements. Our new high–profile Board brings together leaders from the public and private sectors to help ensure that the partnership drives real change.
In addition to the new Board announced today, we have established a Consultative Forum bringing together experts from across the constituencies that make up our Partner Network. The Consultative Forum will provide critical advice to help shape the direction of the partnership. Representatives will be announced early in 2020.