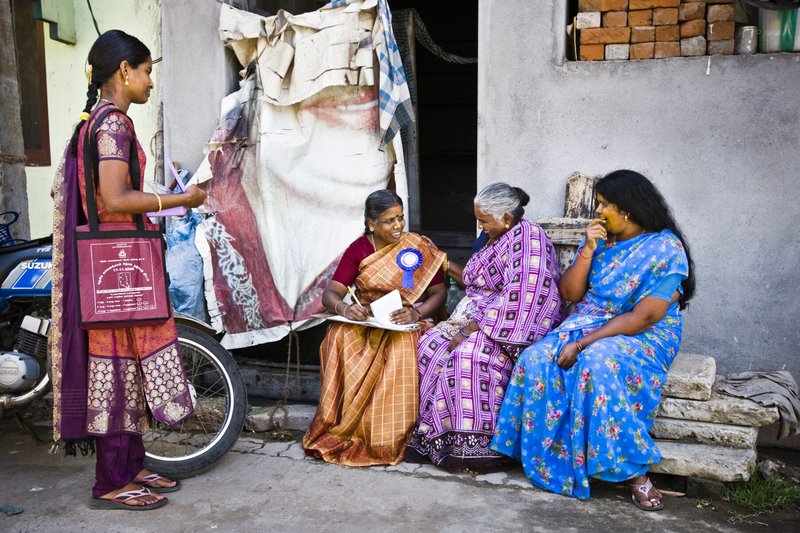 The Uniting to Combat NTDs partnership (Uniting) was established following the 2012 London Declaration on NTDs, where partners committed to play their part in supporting the achievement of the targets in WHO's NTD Road Map for Implementation. The partnership has now evolved to a new structure to support the targets in the new WHO Road Map for NTDs 2021-2030.
Today, Uniting is the brand of the NTDs partnership, providing it with a platform for communications and advocacy. Uniting is also the term used to refer to the Secretariat and Working Groups of the partnership, which work under the governance of the Board, supported by the Consultative Forum.
Consultation process
To date, over 50 individuals and organizations have been consulted through this evolution – sharing their views on how the partnership should be structured and what should be included as part of its mandate – resulting in a draft strategy for the partnership.
The Board has discussed this strategy and requested the Consultative Forum make recommendations on the priorities and focus of Uniting's work. The Consultative Forum recommended that Uniting should include all 20 diseases in the WHO NTD Road Map and focus its efforts on supporting two of the enablers in the new road map:
advocacy and fundraising
collaboration and multi-sectoral action
These recommendations have been reviewed by a Task Team composed of Board and Consultative Forum members, supported by the Secretariat, and have been in incorporated into the strategy.
Our strategy survey is now closed. The feedback gathered will help the Task Team and Secretariat to better understand the views of the Partner Network and modify accordingly. Feedback from the survey will be incorporated into the strategy for review and approval by the Uniting Board. Once completed, the strategy will be supplemented by an operational plan, which will cover the activities, timescales, resources and budget for the work of the Secretariat and Working Groups.
Read the draft strategy executive summary
Élaboration de la nouvelle stratégie de « Uniting to Combat NTDs »
Le partenariat « Uniting to Combat NTDs » a été établi après l'adoption de la Déclaration de Londres de 2012, par laquelle les partenaires se sont engagés à soutenir activement la réalisation des objectifs de mise en œuvre de la feuille de route de l'OMS sur les maladies tropicales négligées (MTN) . La structure du partenariat a évolué depuis pour soutenir les objectifs de la nouvelle feuille de route de l'OMS sur les MTN pour la période 2021-2030.
Aujourd'hui, « Uniting to Combat NTDs » est le partenariat emblématique de la lutte contre les MTN, à laquelle elle fournie une plateforme pour les activités de communication et de plaidoyer. « Uniting to Combat NTDs » est également le terme employé pour désigner le secrétariat et les groupes de travail du partenariat, qui œuvrent sous l'égide du Conseil d'administration, avec le soutien du Forum consultatif.
Processus de consultation
À ce jour, plus de 50 personnes et organisations ont été consultées tout au long de l'évolution du partenariat. Elles ont donné leur avis sur la façon dont ce dernier devrait être structuré et sur les éléments à inclure dans son mandat, ce qui a abouti à un projet de stratégie.
Le Conseil d'administration a examiné cette stratégie et a demandé au Forum consultatif de formuler des recommandations concernant les priorités et l'action ciblée de « Uniting to Combat NTDs ». Le Forum consultatif a recommandé d'inclure les 20 maladies visées par la feuille de route de l'OMS sur les MTN et d'axer les activités du partenariat sur deux des facteurs propices de la nouvelle feuille de route :
le plaidoyer et la collecte de fonds
la collaboration et l'action multisectorielle
Ces recommandations ont été examinées par un groupe de travail spécial constitué de membres du Conseil d'administration et du Forum consultatif, avec le soutien du secrétariat, et ont été intégrées dans la stratégie.
Notre enquête sur la stratégie est maintenant terminée. Les commentaires ainsi recueillis permettront au groupe de travail spécial et au secrétariat de mieux comprendre les points de vue du réseau des partenaires et de modifier la stratégie en conséquence. Les réponses au sondage seront intégrées dans la stratégie pour examen et approbation par le Conseil d'administration du partenariat. Une fois finalisée, la stratégie sera complétée par un plan opérationnel, qui englobera les activités, les calendriers, les ressources et le budget afférents à l'action du secrétariat et des groupes de travail.
Lire le résumé analytique du projet de stratégie