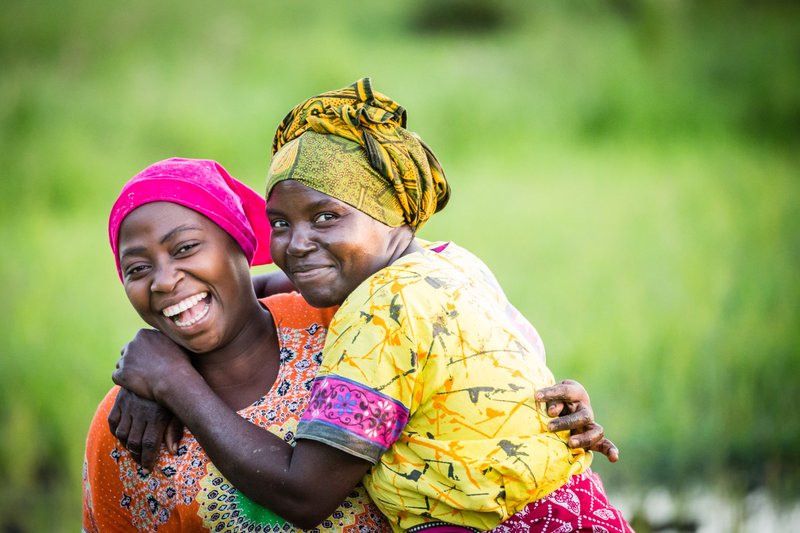 It's International Women's Day 2021!
This year the theme is #ChooseToChallenge. This year we choose to challenge the stigma and end the neglect of neglected tropical diseases (NTDs).  
NTDs affect over 1.7 billion people around the world. They debilitate, disfigure and can be fatal. Significant progress has been made in the battle to beat NTDs. Since 2010, 600 million people no longer require treatment of NTDs and 42 countries have eliminated at least one NTD. But not all of that progress has been equal. 
NTDs disproportionately affect women in terms of exposure, burden and morbidity. Women face a greater burden due to issues like access to healthcare, physiological factors that make them more vulnerable to certain diseases, and socio-cultural factors that can lead to social exclusion. 
When NTDs afflict a household, it is most often girls that are unable to attend school, as they have to care for relatives with disabilities. If young girls and women are not treated for bilharzia in childhood, they can be up to three times more at risk of contracting HIV later in life. Furthermore, these diseases increase a woman's risk of maternal anaemia, maternal mortality, infant mortality, pregnancy complications, and low birth weight. It is estimated that one out of every three pregnant women in endemic countries is infected with hookworm, a type of NTD, that causes iron deficiency anaemia and increased blood loss during childbirth.
Women living with NTDs often suffer social stigma and isolation due to disfigurement and disability. This can lead to depression and mental illness. In older age they face sight loss from blinding trachoma or river blindness and lymphoedema (swelling of the limbs) meaning that they are unable to work or care for their families. All these hurdles are faced by women who are already part of the most vulnerable and poor communities. 
Addressing NTDs ensures that women have the chance to be stronger, more productive and more able to enjoy their lives. Addressing NTDs will restore their dignity. These insidious infections are frequently hidden, with symptoms appearing only after significant damage is done. 
On this International Women's Day we choose to end the neglect and make sure no one is left behind. To do this, we're celebrating the women fighting to beat NTDs! We choose to challenge the reality and fight to end the neglect of NTDs!