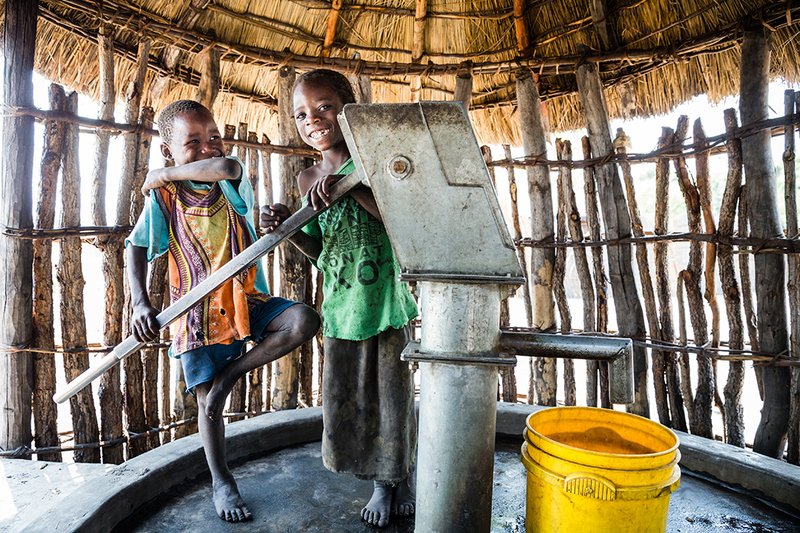 Today, Johnson & Johnson announced that it has extended its donation program to 2025, to support the global effort to tackle intestinal worms. More than a billion additional treatments will now be provided to those in need in high burden countries.
In more good news, Johnson & Johnson also announced that the additional treatments will be in a new chewable formulation – VERMOX® CHEWABLE (mebendazole chewable 500mg tablets).
Previously, mebendazole was taken as a solid, oral pill, which is often difficult for young children to swallow. The new chewable tablet will ensure that more children – as young as one year old – have a safe and effective treatment for intestinal worms. The new formulation can also be mixed with water to form a soft mass that is easier for very young children to ingest.
This year, the chewable tablet is being integrated into the existing donation program, and the first large-scale shipments are being delivered. In 2020, the program will fully transition from the existing solid tablet, to the new chewable formulation.
Intestinal worms (also known as soil transmitted helminths) are the most widespread of neglected tropical diseases (NTDs) and have a particularly damaging effect on the development of children. Approximately 2.5 billion people are infected and over 800 million children are at risk.
Intestinal worms cause fatigue, anaemia and malnutrition. These symptoms can make it difficult for children to concentrate in school and can limit academic performance. They thrive in areas with poor sanitation and hygiene and impact heavily upon those already living in poverty.
In 2012, Johnson & Johnson was one of a number of leading pharmaceutical companies that pledged to donate the drugs required to tackle the NTDs covered by the London Declaration on NTDs. Since then, pharmaceutical companies have collectively donated over ten billion NTD treatments – representing one of the largest drug donation programmes in history, which was recognised with a Guinness World Record in 2017. 
With partners like Johnson & Johnson extending their generous donations, collectively we will be able to do more to ensure that more people are treated and that no one is left behind in the fight to against NTDs.