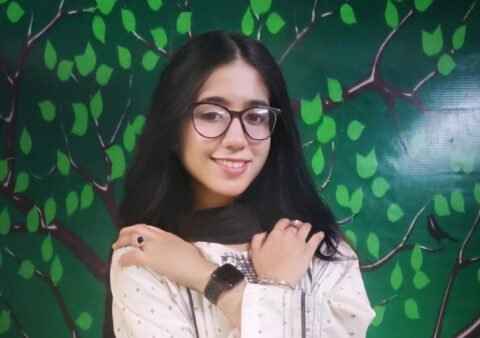 On International Women's Day, Youth NTDs Champion Hooria Amiri outlines why we must embrace equity.
Q. How can we "embrace equity" in the fight to beat neglected tropical diseases.
A. We must prioritize the needs of the most vulnerable communities, notably women and girls, in order to achieve fairness in the battle against neglected tropical diseases. Including and empowering women in the development, execution, and assessment of NTD programmes, ensuring that their concerns are addressed.
Q. As a neglected tropical disease champion how will you mark International Women's Day and "embrace equity"?
A. As an NTD champion, I have witnessed the harsh realities that women and girls face in marginalized communities affected by NTDs. On International Women's Day, I will use my skills as a filmmaker to highlight these challenges and advocate for gender-sensitive interventions. By sharing the stories of women and girls affected by NTDs, I hope to raise awareness and call on policymakers and stakeholders to prioritize their needs in NTD programs.
Q. When you learnt neglected tropical diseases disproportionately affected women and girls, how did that make you feel?
A. Learning about the gendered impact of NTDs filled me with sadness. It's heart-breaking to know how many women and girls suffer from preventable diseases, and their stories often remain unheard. This knowledge has fuelled my passion for advocacy and justice, pushing me to work towards raising my voice and advocating about more equitable systems that empower women and girls.
Q. How would you like to see leaders around the world "embrace equity" and join the fight to beat NTDs?
A. Leaders around the world should embrace equity by putting vulnerable communities' needs first, investing in gender-sensitive interventions, and making them available and affordable for everyone! By doing this, the fight against NTDs will be fair and inclusive.
Did you know?
Some neglected tropical diseases (NTDs) disproportionately affect women?

Research

has shown that women are twice as likely to need eye surgery than men.

Intestinal worms

can cause anaemia for pregnant women, resulting in a baby born with low birth weight and possibly more serious consequences during birth. Bilharzia may impact on pregnancy outcomes. Providing deworming to women ensures that they have safer pregnancies with reduced risk of anaemia.

Bilharzia

can lead to female genital schistosomiasis for women, which can triple the risk of HIV. Treating bilharzia in childhood reduces the risk of female genital schistosomiasis, which can reduce the risk of new cases of HIV.
Scaling up NTD programmes can help to achieve SDGs on gender equality. Investment in tackling NTDs is synonymous with investing in equity and in equitable access to health care.
When NTDs affect someone in a family, it is most often a woman or girl who has to sacrifice their work or education to look after their sick relative. High-risk household activities for NTDs, such as washing clothes in rivers, are typically part of the daily routine of women rather than men. Women disproportionately suffer social isolation as a result of NTDs, which can cause depression and other mental illnesses.
Ending NTDs is possible within our lifetime – now is the moment for leaders to make commitments through signing the Kigali Declaration on NTDs. No one should suffer from preventable, treatable diseases when the medicines to help them have been donated and are available. We have a huge opportunity right now to change the lives of those affected by NTDs. We need to act now and act together.