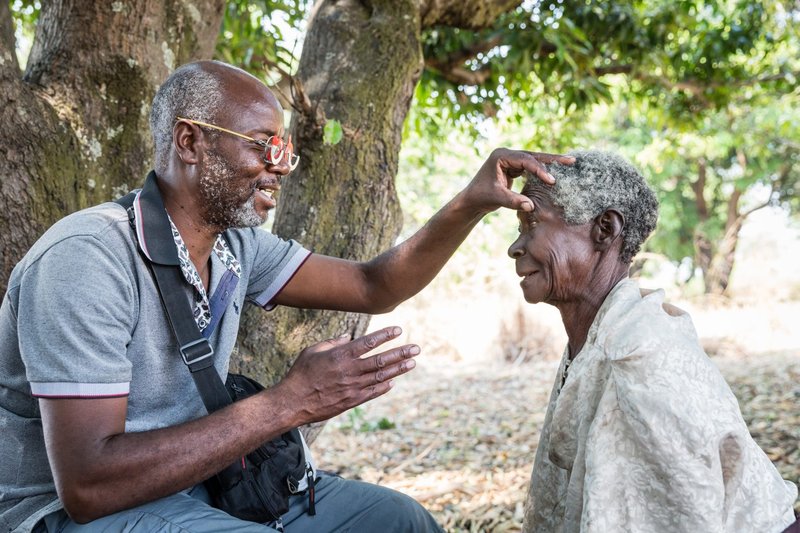 In April, we learnt that the UK Government is withdrawing over £150 million of funding toward interventions for neglected tropical diseases (NTDs). 
The UK Government has been a key partner for interventions against NTDs, alongside the US Government, in working with other governments, the private sector, philanthropists, non-governmental organisations and research and academic institutions.
The UK Government's investments have been successful, with 17 countries on the African continent eliminating at least one of these diseases as a public health problem, freeing millions of people from unnecessary pain and suffering and creating a pathway out of poverty.
The UK Government's decision will mean over £150 million of committed funding to NTDs this financial year (April 2021 to March 2022) will be cut. This commitment would have supported at-risk communities across 26 countries by delivering over 250 million treatments. It would also have supported 180,000 disability-preventing surgeries, whilst strengthening health systems and building the health workforce in countries.
Withdrawing funding from interventions against visceral leishmaniasis – a fatal diseases, of which 50% of the global burden is in East Africa – means that individuals that were due to receive lifesaving treatment will no longer receive it.
Loss of funding to the Guinea worm eradication programme comes at a critical time. As Guinea worm is poised to be the second human disease to be eradicated from the world, after smallpox, slowing the pace could cause unnecessary setbacks and have devastating impacts on the poorest communities in the world.
By withdrawing funding at this crucial time, the UK is leaving what had been an exemplary and successful global health partnership. Exiting this partnership undermines hard fought gains and will weaken the very partnership the UK is seeking to forge with African countries in the post Brexit context.
As we said in our response to the news at the time, the cuts are a devastating blow for the 1.7 billion people who are affected by NTDs.
We have since been working with the Uniting to Combat NTDs' partner network to take action and plan how we can encourage the UK Government to reverse its decision.
Write to your MP
Our partners, Global Citizen, have created a petition that enables UK residents to write to their MP and encourage the Government to reverse its decision to withdraw funding for interventions for NTDs. You can sign and share this petition here. 
Our letter to the UK's Prime Minister, Boris Johnson
We have already written an open letter to Boris Johnson, and are grateful for our partners and co-signatories for their support. You can read and share our letter to Boris Johnson here.
Our reaction in the media
The news of the cuts – and our reaction to it – has been covered by The Telegraph, Thomson Reuters Foundation and Research Professional News.
Our partner, the Royal Society for Tropical Medicine and Hygiene, have published their response to the news, here. The NTD NGO Network has published its response to the cuts here, and the UK Coalition against NTDs has published a response on Twitter, here.
Join us on social media
We will continue to use social media to call on the UK Government and Boris Johnson to reverse these cuts. You can join us on: