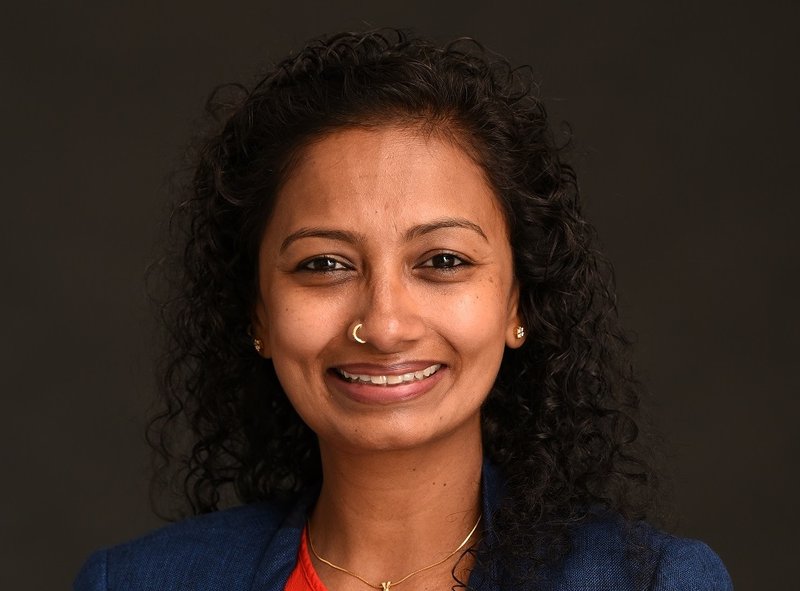 Hear from Girija Sankar on the NNN, youth leadership, her vision for the future and more...
Q: Can you tell us about the NNN – what is the role of NGOs in fighting NTDs and how does the NNN support this?
A: Many thanks to Uniting to Combat NTDs for this chat!
The NNN is a global forum for NGOs around the world supporting national governments in their fight against NTDs. Our network has ninety-three member organizations from twenty-seven countries representing a diversity of voices, practice, experience, and expertise, yet united by one common goal - to end suffering from NTDs.
Our approach to membership is inclusive of all NGOs that wish to make a lasting contribution to the control and elimination of NTDs, and who believe more can be achieved through collaboration than in isolation.
NNN members support national programmes in several ways, including logistical and technical support for distributing NTD medicines and supplies; training and supervision for NTD campaigns and managing disabilities caused by NTDs; and collecting and analysing data from drug distribution and other services. NNN members also advocate for the continued support of NTD programmes by bilateral, multilateral, and private philanthropic donors.
NNN working groups support national programmes by developing guidelines and preferred practices, innovating new ways to improve access to services, and by offering an inclusive platform for people from different sectors to come together under a common goal.
Q: Each year the NNN hosts an annual conference. The theme for 2023 is "Reaching new frontiers - powering a new generation of leadership and cross-sectoral collaborations to end NTDs," can you tell us why this theme was chosen?
A: Yes! We put a lot of thought into how to energize our community at the conference every year. We always try to stay true to the vision and mission of the WHO NTD Road map. So, you will see that we tend to pick up key themes from the road map each year. We see the need for cross-sectoral collaboration to sustain gains in NTDs and have several cross-cutting communities of practice such as those focused on WASH, Sustainability and One Health to advance our knowledge and practice. So, it is no surprise really that we chose to focus on cross-sectoral collaborations in this year's theme.
Powering a new generation - I have been part of the global NTD community for less than 10 years and even for a relative newcomer like me, I feel like I see the same people at global events :). But in all honesty, we are keen on being more inclusive and embracing a new generation of young professionals in programme countries so that we can pass on the "baton." In focusing on a "new generation" we are also pointing to the third pillar of the NTD roadmap 2030 on country ownership. To me, country ownership is also about community ownership of NTD elimination priorities and who best to lead this than a new generation?
Q: Building on this, why are cross-sectoral collaborations important to end NTDs? Can you give an example?
A: Of course. We know that NTDs are both causes and consequences of poverty. We also know that sustained improvements to public health infrastructure for water, sanitation and hygiene or WASH can significantly reduce the prevalence of many NTDs. (On a sobering side note, we can see that a breakdown of this critical infrastructure can lead to an increased risk of such diseases, like in rural Alabama in the United States).
Some NTDs can be managed effectively by controlling the population of vectors that spread the disease, thereby invoking a need for strong collaborations with vector control and environmental health sectors (and more recently, One Health sectors).
Skin NTDs are amongst the leading causes of disabilities worldwide. Disabilities caused by NTDs, such as blindness, enlargement of limbs, or disfigurement, can leave community members stigmatized for life, affecting not only their physical health but also mental wellbeing. This calls for a greater recognition of the role of mental health in mitigating the effects of NTDs.
NNN members have been at the forefront of pioneering work in these and other cross-sectoral efforts. Most recently, the NNN's WASH working group (or community of practice) have worked with the WHO to update a manual on "WASH and Health working together" - it provides step-by-step guidance for partnerships with the WASH sector to improve WASH services in communities affected by NTDs.
Just a few days ago, PLOS Global Public Health published an opinion piece on NTD programmes holding the key to universal health coverage, climate health and emergency preparedness. Again, a point in case about the need for cross-sectoral collaborations to end NTDs and to generate positive externalities in other domains, such as climate health.
Q: How critical is youth leadership in addressing NTDs?
A: Very critical! It is about youth in communities affected by NTDs being aware of and championing NTD elimination. And it is also about young and early career public health practitioners stepping into the NTD sector as it were, leading the charge, breaking long-held beliefs, crossing silos, and running people like me out of our jobs. As a community, we can be proud of many achievements - in the number of countries that have eliminated at least one NTD (49), in reducing disease prevalence significantly through sustained annual campaigns made possible through pharmaceutical donations, and in elevating NTDs as best-buys in global health. But, we can do so much more. If we are to truly embrace the call for greater country ownership, we must acknowledge that country ownership requires greater civil society and youth leadership and engagement where it matters most - in communities affected by NTDs.
I am so energized by youth activists (who are also public health professionals) such as Yonah Yangaza, Sidney Muchemwa, and others who have harnessed the power of social media and messaging to draw attention to NTDs.
Q: As Chair of the NNN, what do you see as the most pressing issues and opportunities facing the NTD sector?
A: We have an ambitious road map with ambitious targets. We have made significant advances and yet remain at risk of not achieving many of the goals laid out in the road map because NTD programmes are dependent on donor funds. Even as many countries begin to prioritize domestic financing for NTD programmes, "external" funding continues to drive most of the work. Bilateral donors like USAID and private philanthropic foundations such as the Bill & Melinda Gates Foundation have been stalwart supporters of NTD programmes. But, with 6.5 years left to achieve the roadmap targets, we need to attract new sources of funding, both at the global level and in countries implementing NTD programmes.
Q: The NNN's vision is a world free of NTDs. Do you think 'ending NTDs is possible in our lifetimes? What are your hopes for the future? What would a world without NTDs look like?
A: We must share the collective belief and optimism that ending NTDs is not only possible in our lifetimes, but also achievable! As the Chair of the NNN, I have the good fortune of working with many young and early career practitioners who are from countries implementing NTD programmes and have a deep commitment to health justice and equity. They give me hope and confidence that a world without NTDs is possible. We have the program delivery mechanisms, we have one of the most unique public private partnerships in global health, and we have the dedication of the communities of practitioners within the NNN and beyond that work tirelessly to reach these ambitions and shrink the NTD map. A world without NTDs leaves no one behind and frees the affected communities of the devastating consequences of these easily preventable diseases for an opportunity to lead a productive and healthy life.
Q: Finally, what can attendees expect from the NNN conference this year? What are you most excited about?
A: This is our first time hosting a conference in Tanzania, so am excited to be in Dar and learn about the phenomenal successes that Tanzania has achieved in NTD elimination! I am excited that the NNN will be bringing our regional (Africa-based) members together for the first time, and just as excited about our youth-focused film event and youth-centric panel discussion.
We had 500 delegates from 55 countries participate in the NNN conference in Nepal in 2022. That should tell you all that you need to know about our annual conference! It is the largest gathering of public health practitioners, community members, advocates, and decision makers working to end NTDs. Trust me, you want to be in Dar come September!
And oh, we have received over 115 submissions for our workshops and rapid-fire sessions, so you can count on an energizing and invigorating three days of celebrations, connections, and a renewed sense of optimism that together, we can end suffering from NTDs!
If you wish to be a part of this global gathering of NTD professionals, to engage, and to interact, register for the 2023 NNN Annual Conference here
Learn more about the NNN here.
If you are interested in sponsoring the NNN conference, please reach out to Girija at girija.sankar@cbm.org