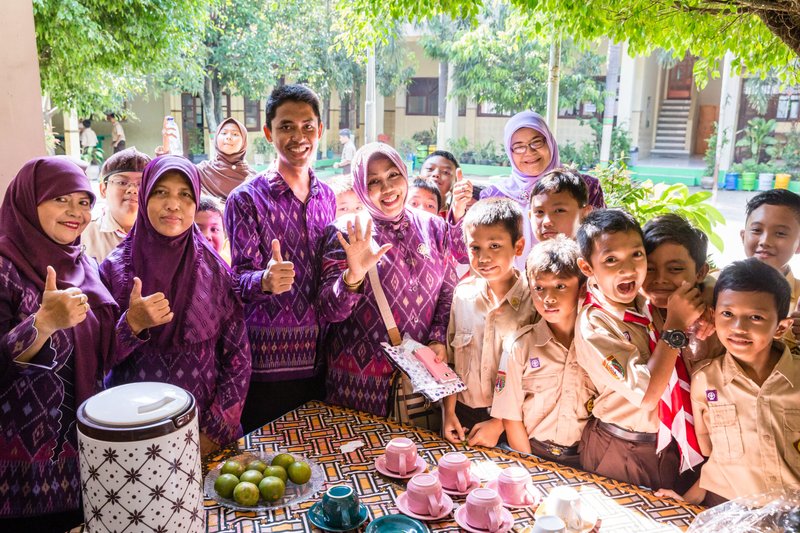 2020 marks the eighth anniversary of the London Declaration on Neglected Tropical Diseases (NTDs). What has been achieved since it was signed in 2012?
What is the London Declaration on Neglected Tropical Diseases?
30th January 2012 was a big day in the fight against NTDs. Inspired by the World Health Organization's (WHO) 2020 Roadmap on NTDs, a group of dedicated and committed partners, including pharmaceutical companies, government donors, private philanthropists and non-government organisations came together to sign the London Declaration on Neglected Tropical Diseases; committing to do everything in their power to control, eliminate or eradicate ten diseases by 2020, thus improving the lives of over a billion people.
Great progress has been made since 2012, but it is clear that not all the goals will be met by 2020.
2020 and beyond…
WHO is expected to launch a new roadmap on NTDs, setting out the next decade of action against NTDs, closely aligned with the 2030 Sustainable Development Goals (SDGs). This calls for a global call to action and a global response, much the same way as the 2012 London Declaration delivered and sets the stage for the launch of new generation commitments in support of the new roadmap.
The Kigali Summit on neglected tropical diseases and malaria – which takes place on 25 June 2020 and was officially announced by the Government of Rwanda – presents a golden opportunity to galvanize countries to deliver political commitments and to mobilise new financial commitments of US$ 1.5 billion to accelerate progress towards the total costs of delivering the upcoming WHO NTD 2030 road map.
Throughout 2020 we will be raising awareness of NTDs among donors, politicians, stakeholders and the general public, as we call on the world to say it's time to end the neglect of NTDs.
So, what has the London Declaration achieved in the last eight years?
1) Over 12 billion treatments have been donated
Since 2012, over 12 billion treatments have been donated to prevent or treat NTDs. Treatments are delivered to some of the most vulnerable people in the world, who are often living in extreme poverty. The sheer reach of NTD programmes help to provide a gateway to universal health coverage and makes investing in NTDs a best buy with a tremendous return on investment.
2) Guinness World Record agreed that the NTD Drug donation programme is the largest in the world with an official record for the largest number of medicines donated in a 24-hour period
The number of treatments delivered has broken records. On 30th January 2017, over 200 million doses arrived in distribution sites across six countries in one 24-hour period, breaking a Guinness World Record for the number of medicines donated in 24 hours.
3) Hundreds of millions of people no longer need treatment for NTDs
As a result of so many treatments being delivered around the world, over 400 million people no longer need to be treated for NTDs. With such huge numbers, it's easy to forget the human stories behind the figures. These 400 million include children who are now able to go to school and adults who can now go to work and look after their families. On such a large scale, preventing and treating NTDs has a wider effect on entire economies.
4) A staggering number of people are being reached…
This effort to reach people with donated treatments has been consistent: For four years in a row, (2015, 2016, 2017 and 2018) over a billion people have been reached with treatments for at least one NTD. The consistency of NTD programmes are having real effects, such as…
5) Countries are eliminating neglecting tropical diseases
31 countries have eliminated at least one NTD since 2012. In some cases, these diseases have plagued populations for hundreds, even thousands, of years.
In 2019 alone, two countries eliminated elephantiasis, which is one of the leading causes of disability around the world.
Eight countries in sub-Saharan African have eliminated an NTD since 2012.
6) …Delivering one of the best buys in public health
The value of the donated medicines was estimated at US$ 17 billion in 2012 and, since the London Declaration on NTDs was signed, more and more donors are contributing funds to beat NTDs. These funds contribute to diagnostic and therapeutic innovations, the delivery of treatments and the strengthening of health systems by, for example, training new health workers. For every US$1 invested in NTDs, a net benefit of US$25 to an individual is realised.
7) There has been a massive reduction in disease cases
There has been a massive reduction in the prevalence of certain diseases. In 1990, for example, there were close to 40,000 cases of sleeping sickness (also known as Human African trypanosomiasis or 'HAT').  In 2018, cases fell to below 1,000 for the first time in history – a 96% reduction since 2000 – thanks to innovation and country leadership. In the Democratic Republic of Congo, for example, cases have fallen from almost 17,000 to less than 700.
8) The voices of the most vulnerable people are being heard
Gradually, the world is learning about the huge impact that NTDs have on people's lives. Last year, for example, we saw a huge response from the public following our campaign on the disprortionate effect NTDs have on women.
9) NTDs are firmly on the global agenda, written into the Sustainable Development Goals
The Sustainable Development Goals are a collection of 17 global goals designed to be a "blueprint to achieve a better and more sustainable future for all". The SDGs, set in 2015 by the United Nations General Assembly and intended to be achieved by the year 2030, are part of UN Resolution 70/1, the 2030 Agenda.
We are delighted that NTDs are firmly on the global agenda, with the SDGs aiming to, by 2030, "…end the epidemics of AIDs, tuberculosis, malaria and neglected tropical diseases".
10) Heads of state are tracking progress on NTD progress
Every year, the African Leaders' Malaria Alliance (ALMA) publish their scorecard for accountability and action as a way to track progress for malaria control and elimination. In 2018, for the first time, the annual scorecard included an NTD index that tracks the progress made in eliminating five NTDs that affect the poorest and most marginalised communities.
This is significant as the NTD index gives African leaders a chance to review progress made in the fight to eliminate NTDs.