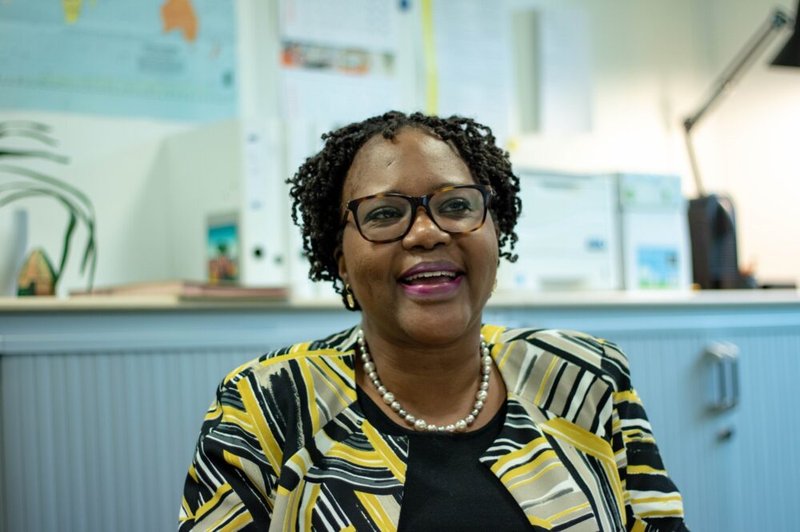 A sad day for the global health community
We learnt with profound shock and sadness, of the untimely passing of Dr Mwelecela Ntuli Malecela, known by her dear friends and colleagues as simply Mwele.
Tribute – Dr Mwele Ntuli MalecelaWe send our deepest condolences to Mwele's family at this very difficult time, especially Mwele's father, siblings and daughter Naomi. Poleni sana.
Many who have had the privilege of working with Mwele, will know what an incredible human being Mwele was. They would speak of her kindness, her warmth, her passion, her selfless leadership, her dedication and commitment to making a difference to people's lives, particularly to the 1.7 billion people on the planet affected by neglected tropical diseases (NTDs).
It was this dedication and passion that saw the development and launch of the second roadmap on neglected tropical diseases, with ambitious, yet achievable targets for ending these diseases of poverty that have plagued humanity for centuries.
Mwele was a dedicated champion for NTDs and for women and girls. She mentored many, she inspired many more. She will be missed tremendously by us all. There can be no better tribute to Mwele, as Director of the Department of Control of Neglected Tropical Diseases at the World Health Organization (WHO), than to deliver the WHO roadmap on NTDs. To change the lives of over a billion people, with renewed zeal, commitment and passion.
As the Uniting to Combat NTDs Secretariat and Board, we reaffirm our commitment to supporting its implementation and ensuring the 2030 NTD targets are met – in honour of our dear Mwele.