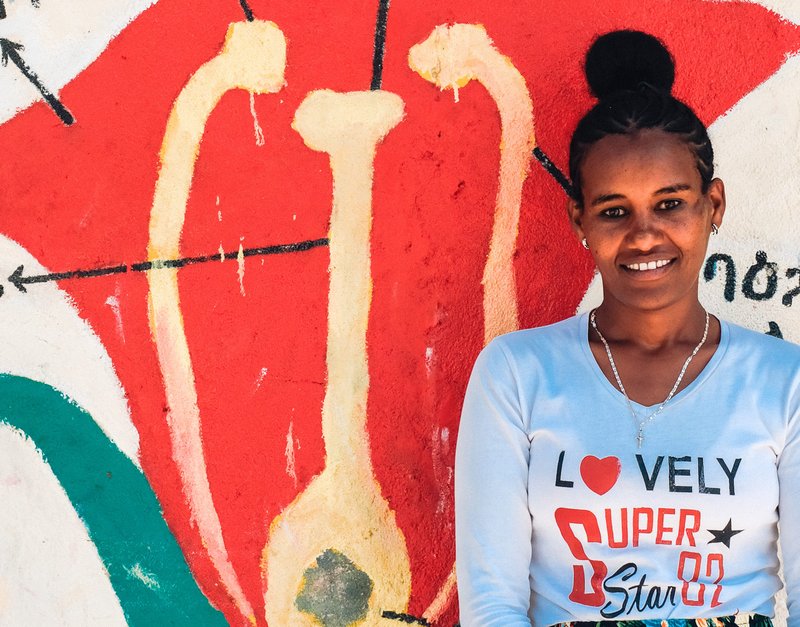 On this International Women's Day, we are celebrating the many women who are leading the fight against neglected tropical diseases in their communities. Women are playing an active role in their communities in helping to end the neglect of NTDs. In certain countries, women take on a large role in supporting their community in raising awareness of NTDs. These women become a trusted source within their community and are seen as valued individuals. They are trained community health workers, teachers, and volunteers. Many women use the power of education to end the neglect of NTDs. 
Meet Abadit. Abadit Birhanu uses education to raise awareness of trachoma. Trachoma – the leading cause of infectious blindness worldwide – is caused by a contagious bacterial infection of the eye. It is commonly spread through contact with contaminated hands or clothing and by flies coming into contact with a person's eyes or nose. If left untreated it causes intense pain as the eyelashes turn inwards and scratch the eyeballs with every blink, ultimately  causing permanent blindness. Women are four times more likely than men to catch blinding trachoma because of their close contact with infected children.
After attending a trachoma prevention course, Abadit understood the importance of teaching the younger generation about the NTD and how to prevent it. 
As a result of the course, Abadit installed a hygiene chart in her classroom, which has enabled children to keep track of washing their hands.  
Empowering women with active roles in the community can help to end the neglect and beat NTDs once and for all! 
Learn more about the women helping us End the Neglect of NTDs in the film below:
Women working to defeat neglected tropical diseases