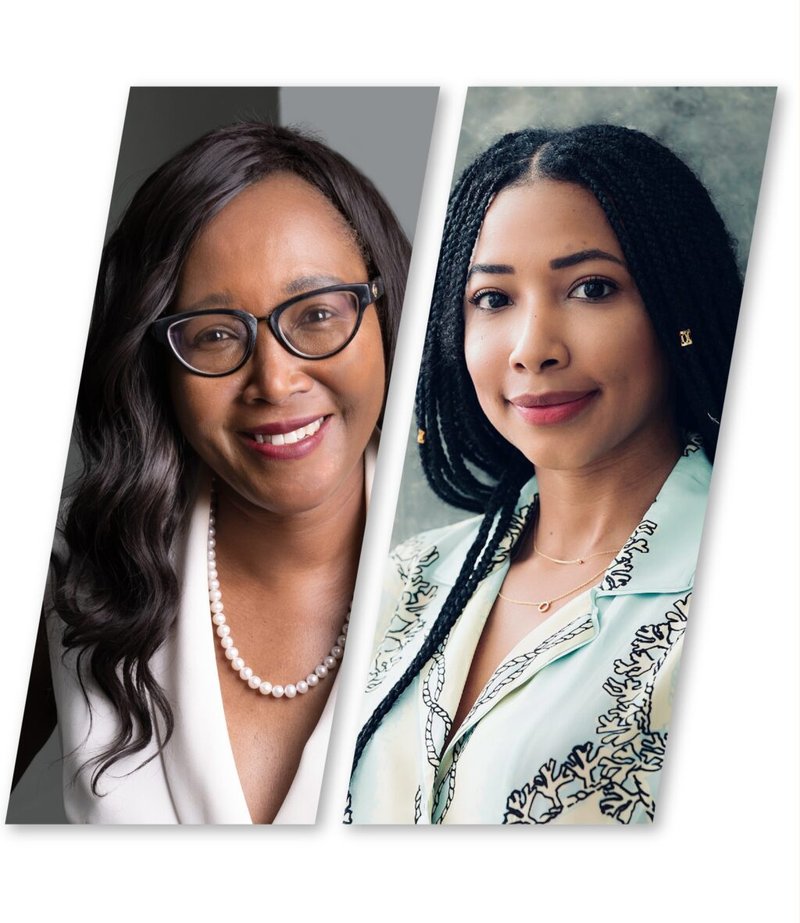 In honour of International Youth Day 2022 and its theme of intergenerational solidarity, we spoke with two health sector leaders and NTD advocates to better understand the disproportionate effects of Neglected Tropical Diseases (NTDs) on elderly and young people and how all ages can effectively work together to achieve an NTD free generation.
In the following interview, Dr. Neneh Sallah, a Scientist and Youth Advisory Board Member at Youth Combating NTDs spoke with Professor Francisca Mutapi from the Global Health Infection and Immunity department at the University of Edinburgh and Uniting to Combat NTDs board member. Together, they explored the need for intergenerational collaboration and the challenges that perpetuate due to ageism and health inequity.
These themes are included in the recently launched Kigali Declaration on NTDs, which aims to mobilise the political will and resources to end NTDs.
Q: Dr. Neneh Sallah: In what ways do NTDs disproportionately affect the elderly and young people?
A: Professor Francisca Mutapi: Age-related exposure patterns and behaviour, such as domestic chores, playing and poorer access to water, sanitation, and even interventions mean that young people and children are at greater risk of infection from NTDs.
These diseases compromise early childhood development, particularly in terms of cognitive and physical development, and can result in poor school performance and stunting.
The elderly are a neglected group when it comes to most national NTD treatment programmes, which often focus on school-age children and some adult populations. However, left untreated, NTDs lead to irreversible manifestations in the elderly. This can include organ damage, cancers, poor sexual health, blindness, disfigurement, and disability.  
Q: Dr. Neneh Sallah: What is your call to action to all ages as we work towards an NTD Free Generation? 
A: Professor Francisca Mutapi: We urgently need to accelerate and prioritise the prevention of infection for all NTDs, through improved WASH programmes and the development of vaccines, alongside the renewed global efforts to treat NTDs across all age groups. We also need to deliver realistic care and management packages for the elderly suffering from irreversible consequences of NTDs. Excluding the elderly from NTD control normalises their disease, disfigurement, and disability for the younger generation growing up seeing this in their communities which is both wrong and unacceptable.
Q: Professor Francisca Mutapi: As a young advocate for health, what are your views on ageism and its impact on young people working on NTDs?
A: Dr. Neneh Sallah: Too often, youth are side-lined simply because we are viewed as too young, therefore immature, inexperienced, and underqualified to meaningfully contribute to the processes and agendas that directly affect us. For youth working in the NTD space, stereotypes, prejudices, and attitudes perpetuated by ageism create barriers to inclusion, limit opportunities to achieving public health goals and dismiss shared struggles. Not only do young people suffer disproportionately from NTDs, but they are also caregivers and the future leaders of our communities. It is vital that our voices are heard, and our energies are harnessed to deliver equitable solutions to tackle NTDs now.
Q: Professor Francisca Mutapi: What is your call to action to all ages as we work towards an NTD Free Generation?
A: Dr. Neneh Sallah: We need to advocate for a positive narrative around age, to counteract harmful stereotypes, which will fundamentally shift how we view, feel, and behave towards age. This includes nurturing an environment that will foster inclusion, prevent age-related discrimination, and strengthen intergenerational collaboration. This will lead to the non-tokenistic and impactful participation of youth in local and international decision-making processes for intensified action that will drive health equity and an NTD free generation for all.
I appreciate the recognition of young people as key stakeholders of the Kigali Declaration and hope that this sets a precedent for more meaningful youth engagement as we work towards achieving the targets set out in the WHO 2021 – 2030 Roadmap on NTDs.
Youth Combating NTDs and Uniting to Combat NTDs advocate for inclusive and intergenerational approaches to participate in the fight against NTDs, with the belief that an NTD free generation will only be realised when we collaborate across generations to achieve a common purpose. As we work towards achieving the targets set out in the WHO 2021-2030 Roadmap on NTDs, we call upon organisations to embrace inclusive approaches that foster intergenerational solidarity in championing the Kigali Declaration as we mobilise the needed political will and resources required to achieve the WHO NTD Roadmap goals by 2030.
Youth Combating NTDs is an initiative of Uniting to Combat NTDs and Future Africa Forum.